| | | |
| --- | --- | --- |
| | | |
| | |
| --- | --- |
| | |

MS Office/Excel/Word, File and Flash Utilities/Software
Interesting Thoughts Writing Website
Health and Wealth Tips/Info Website
Funny Daily Comics
Blackjack Strategy Software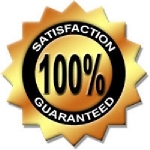 SkFinger ActiveX Control Product Information

To introduce SkFinger ActiveX Control, we are offering a special promotion! Only $295 U.S. for the full version until January 21, 2019! Click here to order now!




SkFinger ActiveX Control Overview:

SkFinger is a lightweight and powerful Finger client ActiveX control allows developers to integrate the Finger protocol message sending capability into their applications. This ActiveX control can be used to monitor users logged into a remote system by getting information about users based on the username, and tracking the amount of time they have been logged in for.SkFinger ActiveX control can be used from any 32-bit Windows development environment, including Visual Basic, Visual C++ and Delphi. This ActiveX control is capable of processing multiple Finger requests simultaneously.SkFinger ActiveX control is fully compliant with RFC 1288 and comes with all documentation, sample code and working demo program.

Try the free trial version first, or click here for pricing/to purchase a full version! Order by phone, fax, cheque, money order, or order securely online!
Be sure to check out these other fine products!
Air Force Transports | Modern Art Screensaver (OSX) | Art of Degas (CD) | French Impressionism